The Alverton Cemetery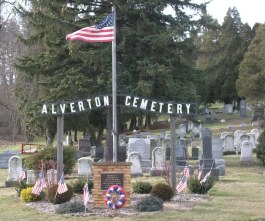 Circa 1800 a Mennonite Meeting House was erected at Stonersville and adjacent to the Meeting House was established a burial place incorporated in 1878 as the Mennonite Cemetery Association. While the official corporate name has not changed the cemetery is more commonly known as the Alverton Cemetery Association.
Click here for m
ore historical items.

*Price for Lot $700.00 (one grave space) - Lots are 4 x 10 ft.
*Price for Opening and Closing grave is $700.00
*Price for Cremation Opening and Closing $300.00
* as of 2-15-2016

or call Tina Horak at 724-547-2480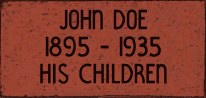 Purchase a Memorial Brick to be placed in the walk around the cross at the top of the cemetery hill.

Click here
to download form, print, complete information and mail to address shown.

****************************************************************

A tribute to our veterans..


A tribute to our Christian heritage.